Yard Drainage for Indianapolis, Indiana and the Surrounding Areas
SwainCo. Crawl Space and Basement Repair provides the effective, permanent yard drainage solutions for Indianapolis, Indiana and the surrounding area.
SwainCo. Crawl Space and Basement Repair not only provides Indiana's most effective crawl space and basement waterproofing and repair solutions, but we also provide exterior yard drainage services.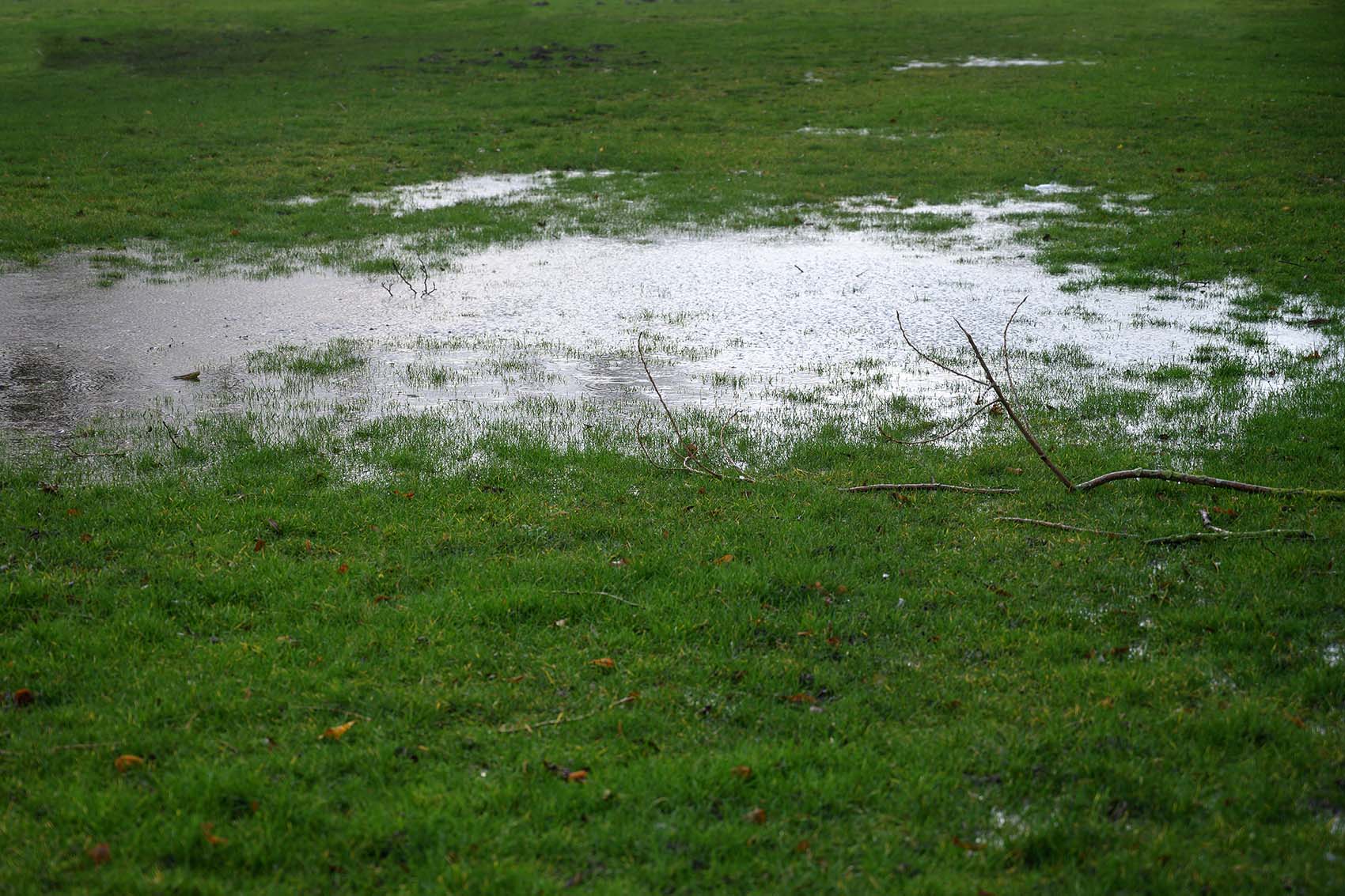 Does Your Yard Stay Wet Year Round?
Central Indiana is a relatively flat area as a whole. This can be a real problem for Indiana homeowners when it comes to yard drainage. Standing water in your home's yard that seems to last for days can create a number of issues for Indiana homeowners. SwainCo.'s exterior yard drainage solutions will keep your yard free of standing water. Our highly trained inspectors will examine all aspects of your property, including the layout and laser site measurements to provide us with an accurate description of the grades and slopes of your property. Yard drainage solutions are then designed on an individual property basis. We understand that no property is the same and that will usually mean no yard drainage solutions are always the same as well. We take our time making sure our proposed yard drainage solutions are a permanent, one-time fix in keeping your property dry.
If your property has problems with excessive standing water in your yard, click here, or call SwainCo. Crawl Space and Basement Repair today at 317-407-1868. We are Indiana's most trusted waterproofing contractor with over 35 years of experience. Find out why we are Indy's top-rated waterproofing contractor today by clicking here to schedule your free waterproofing consultation.