Indiana Crawl Space Repair Contractors
SwainCo. Crawl Space and Basement Repair provides the most effective, permanent solutions for all your Indiana crawl space repair needs. Whether it's a wet or flooded crawl space, crawl space wood damage, crawl space mold issues, crawl space vapor barriers or crawl space encapsulation systems, SwainCo. has the expertise and knowledge to fix your crawl space problems right the first time. SwainCo. Crawl Space and Basement Repair is Indy's original experts, with over 35 years experience in the Indianapolis crawl space repair industry. SwainCo. provides crawl space waterproofing and repair services for Indianapolis and the surrounding areas.
Signs of Crawl Space Problems:
Crawl Space Waterproofing - Uneven Floors?
Musty/Moldy Smells? - Crawl Space Mold?
Standing Water? - Fallen/Missing Insulation?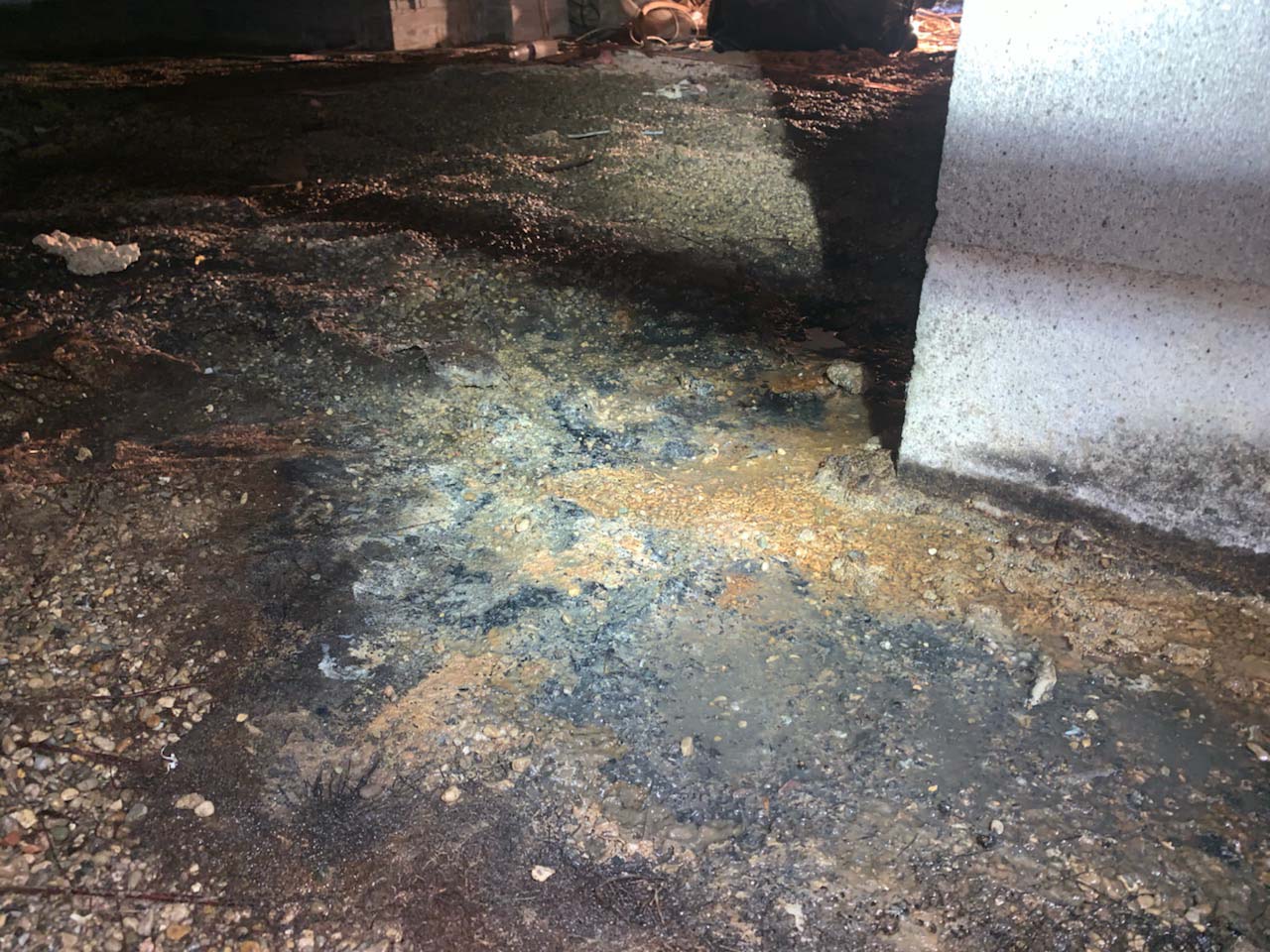 Why Does My Indiana Crawl Space Get Wet?
Indiana crawl spaces are notorious for standing water issues. Most Indianapolis crawl spaces get standing water due to a number of issues. The most common one being related to the type of soil we have here along with the shallow water table that exists. Most of the soil around the Indianapolis area has a large amount of clay in it. During heavy rains, water does not penetrate this soil very well. This causes water to start coming up through the dirt floor of your crawl space during heavy rains. The heavier the rain, the more water starts to work its way up through the dirt crawl space floor. Without a proper crawl space drainage system, this water will become standing water in your crawl space. Water also makes its way into your crawl space via block seepage. That is, water seeping into the block foundation on the exterior of the home and making its way into the crawl space. Having a crawl space sump pump and sump basin can help, but a crawl space drainage system is the most effective, permanent solution to keeping your crawl space dry forever.
Crawl Space Vents Are Bad?
For Indiana crawl spaces, crawl space vents can, and most likely will, cause excessive moisture-related issues for your crawl space. Indiana crawl space vents add unwanted and excessive moisture to the crawl space by taking very wet humid summer air from the outside and bringing it into your crawl space. This allows moisture levels in the crawl space to skyrocket and also creates actual water in the form of condensation on your duct lines and plumbing. Because of the natural air flow process of the home being from bottom to top (stack effect) this unwanted moisture moves up into the structural components and eventually into the living areas of your home. In fact, anywhere from 40%-60% of the air you breathe in your home comes directly from the crawl space, carrying dust mites, musty odors, and mold spores with it. To prevent these costly crawl space problems and an unhealthy environment in the living area, Indiana crawl spaces should be completely sealed off from the outside elements by installing a proper crawl space encapsulation system. SwainCo. Complete Crawl Space Encapsulation Systems use a thick 20-mil reinforced crawl space vapor barrier made of both high-density and low-density polyethylene. This thick reinforced lining is installed along the crawl space dirt floor and sealed to the top edge of the foundation wall, trapping, and preventing all areas of excessive moisture from coming into your crawl space. This creates a dry, healthy crawl space which more importantly creates a healthy living environment above the crawl space.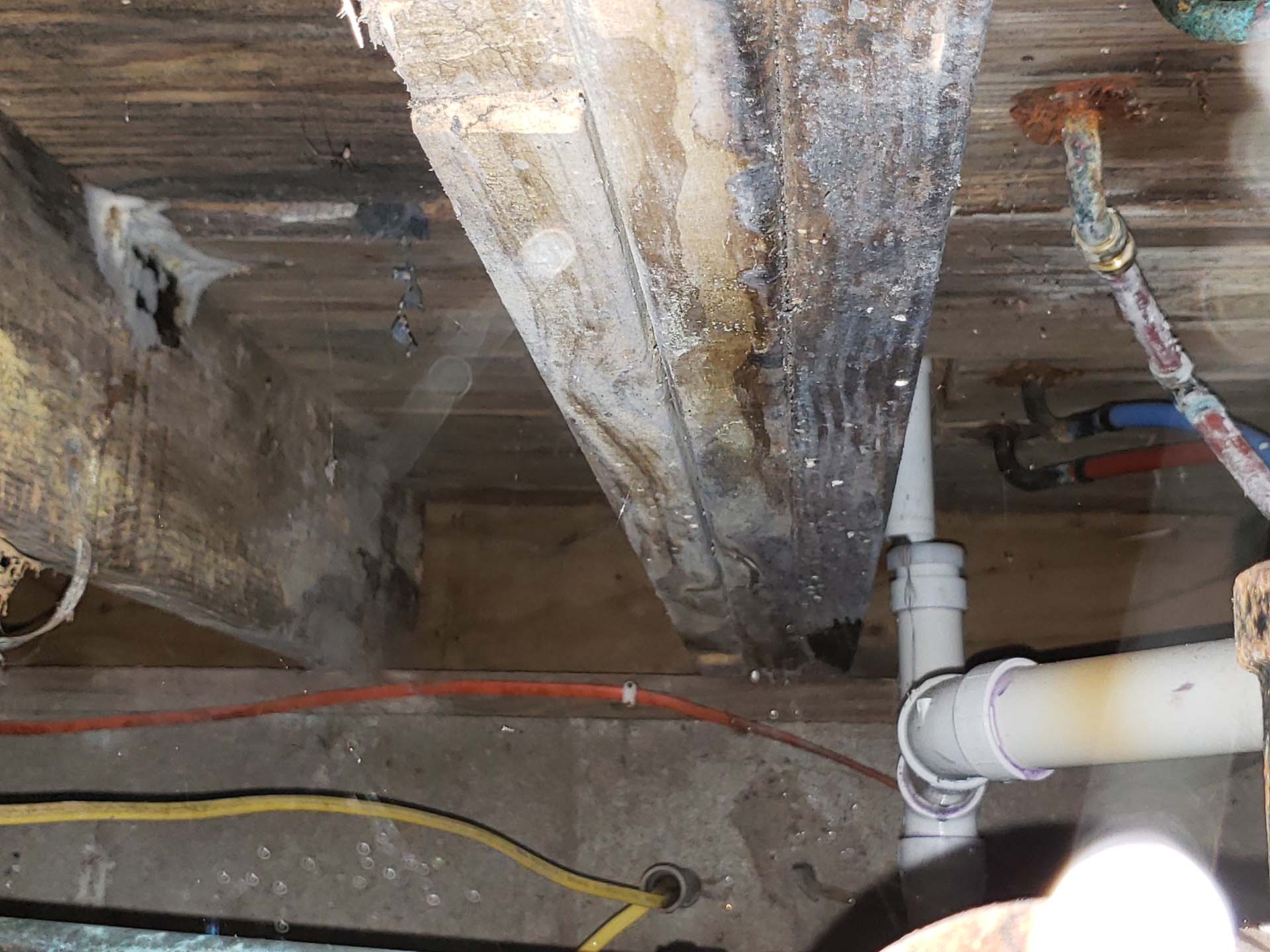 Crawl Space Wood Rot and Unlevel Floors
Indiana crawl spaces can experience many issues from standing water or excessive moisture levels in the crawl space. One of the most costly issues caused by this is crawl space wood rot. Structural wood damage in the crawl space will affect the entire structural integrity of your home. Indiana homeowners with crawl space wood damage may start to notice signs of this in the living area. Some of the most common signs of crawl space wood rot are cracks in the dry-wall, doors/windows not opening or closing correctly, or sagging and unlevel floors. SwainCo. Crawl Space and Basement Repair prides itself on being one of the few companies in this industry that has the expertise, knowledge, and products to repair structural crawl space wood damage the correct way. Whether its crawl space floor joist damage, crawl space sill plate rot, sub-floor damage, or main center beam supports, SwainCo. will not only repair and correct the crawl space wood damage but will also correct and repair the underlying issues that caused the wood damage in the first place.
No matter what crawl space problems you have, SwainCo. Crawl Space and Basement Repair has the experience, knowledge, and state of the art products and services to repair your crawl space problems permanently. Our crawl space crews are highly trained, certified crawl space repair experts and are all employees of SwainCo. We use no sub-contractors on any of our Indiana crawl space and basement repair work. SwainCo. Crawl Space and Basement Repair crews are Indy's highest rated and most trusted because of their dedication to doing things the right way and their commitment to customer satisfaction. Click here to schedule your free crawl space, basement, or foundation consultation.