Foundation Leaks and Crack Repair Systems For Indianapolis, Indiana and The Surrounding Areas
CrackSeal Repair System
A crack in your poured foundation wall can be caused by a few different reasons, including foundation settling, concrete shrinkage, and even soil expansions. Cracks in a poured foundation wall for Indiana basements is a very common issue Indiana homeowners deal with. Many times these cracks will allow water penetration into the basement. In a finished basement, this can be a tricky issue to discover. These cracks can remain hidden behind basement finishings and allow water to travel behind the wood studs of your basement. Water from your poured foundation wall crack can cause costly repairs to your basement finishing and harmful mold growth on your dry wall. In unfinished basements, foundation wall cracks that are leaking can cause the basement to be unusable.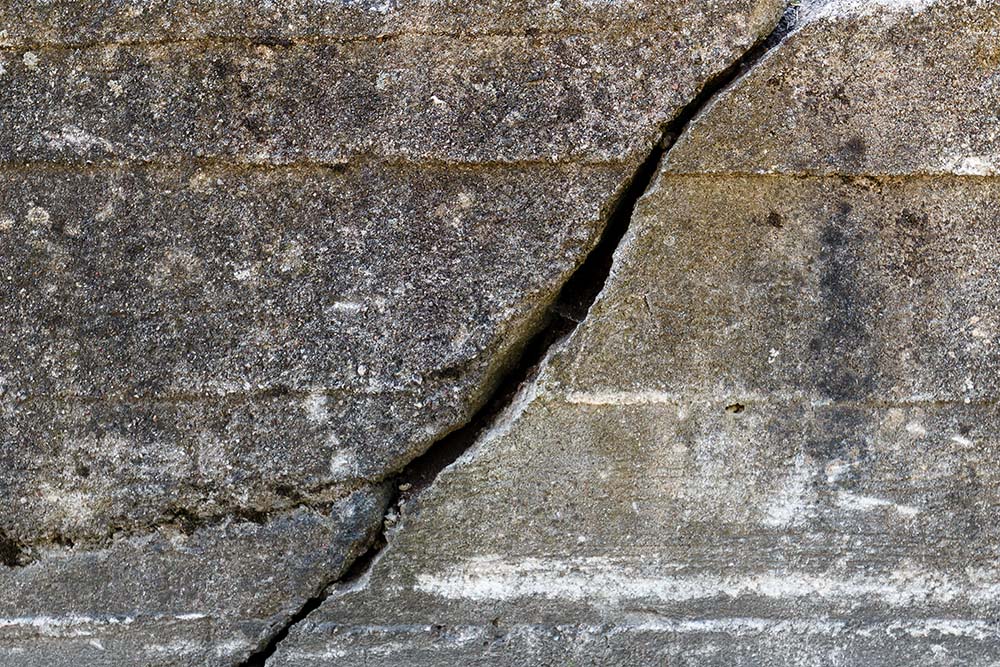 How To Fix My Leaky Foundation Wall Crack
SwainCo. CrackSeal Repair System
Using a crack sealant alone or even a crack injection system is in most cases a temporary solution. This is because the crack in your poured foundation wall will more than likely continue to grow and shrink over time due to issues such as settling or soil expansion. Cracks that continue to open and close over time will eventually open up again and allow water into the basement. The SwainCo. CrackSeal Repair System is a 3-step permanent solution to your leaky poured foundation wall crack. Our CrackSeal Repair System is an interior solution that not only seals the crack using a high-grade waterproof sealant, but we also install a diversion system that prevents water from ever getting back into your basement if the foundation wall crack ever opens or closes. This warrantied solution is the most effective basement waterproofing system for any leaky foundation wall cracks.
If you're worried about the cracks in your basement's poured foundation walls, or you currently have a leaky foundation wall crack, click here, or call SwainCo. Crawl Space and Basement Repair. Indy's most trusted basement waterproofing contractor.