Why Choose SwainCo.
SwainCo. is Indiana's most trusted, award-winning, real local Indiana family owned and operated crawl space, basement, and foundation repair contractor with over 35 years of experience. SwainCo. Crawl Space and Basement Repair is also Indiana's original crawl space, basement, and foundation experts. The Swain name has been in the Indiana crawl space, basement, and foundation industry since 1980. It's one of the many reasons the name SwainCo. is first in mind for many Indiana homeowners when faced with a crawl space, basement, or foundation repair issue.
Our award-winning customer service is another reason many Indiana homeowners look to SwainCo. first for all their crawl space, basement, and foundation-related issues. SwainCo. is a 2020 BBB Torch Award Winner for Business Ethics in central Indiana, a first for this industry. SwainCo. has also won multiple years of the Super Service Award, Best Local Small Business Awards, Best Places to Work Awards, INC's Most Dynamic Small Business Award, BBB A+ Rating For Over 10 Years, and has maintained near-perfect reviews across the board.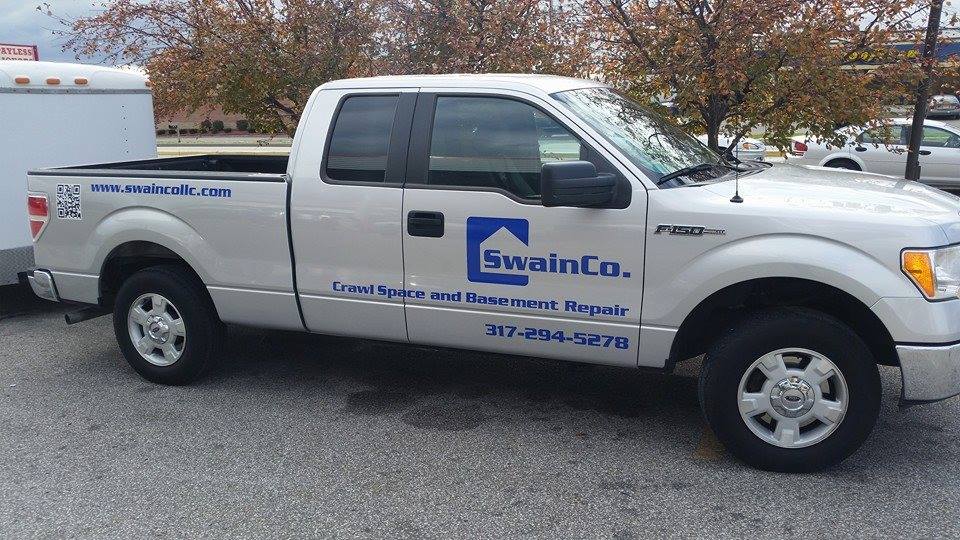 Meet The Owner
Adam Swain
Adam Swain is widely known throughout the industry for his expertise in crawl space, basement, and foundation repair. Growing up in the industry allowed Adam to acquire a passion for it at an early age. This gave him the opportunity to gain a vast knowledge of the crawl space and basement industry from his Father Ken Swain, who started one of the first crawl space contractor companies in Central Indiana in the early 1980s. Since then, he has furthered his knowledge by continuing to succeed in educational training, and hands on courses around the country for crawl space, basement, and foundation diagnosis and repairs. He holds multiple certifications and awards as a crawl space waterproofing expert, basement repair expert, and structural foundation repair expert. Adam has contributed to numerous crawl space, basement, and foundation publications, educational seminars, and blogs for various industry leaders and Indiana homeowners. His ability to provide in-depth diagnosis and repair solutions for complicated crawl space, basement, and foundation issues has led him to being one of the most respected experts in his industry. His vast knowledge and expertise are why he is called upon by many to help train, teach, and educate others on all things crawl spaces, basement, and foundation. He has helped countless satisfied Indiana homeowners solve their crawl space, basement, and foundation issues permanently over the past 18 years.
As owner, Adam takes a great deal of pride in the ethical and moral business practices he has instilled in his company and his employees. His approach to business and his outstanding commitment to customer satisfaction is why SwainCo. has won multiple awards, including a first for the industry BBB Torch Award For Business Ethics in 2020.
Adam and his wife Aimee are both highly involved in the local community in Greenwood. They have 3 boys, Carter, Acen, and Steele that keep them busy with school, football, basketball, and baseball. Adam loves coaching his boys in the sports they play and has sponsored numerous local sports teams for little league, bantam football, and various Greenwood School athletic and journalism programs.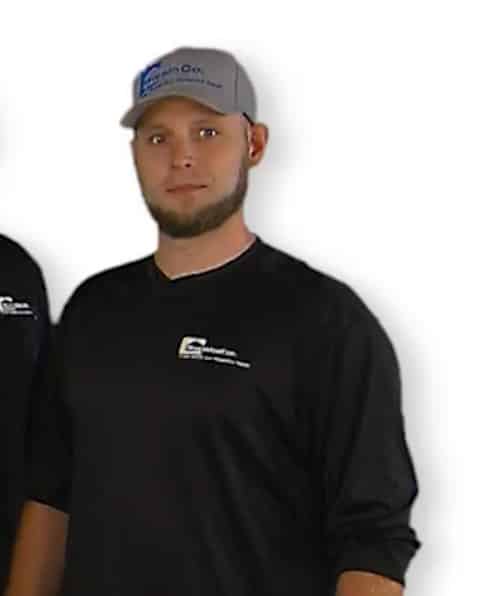 Meet The General Manager
Mike Smith
Mike Smith grew up in a small town on the southeast side of Indianapolis called Wanamaker. Wanamaker is home to The New Bethel Ordinary (NBO) which, in Mike's opinion, serves the best pizza. Mike graduated from Franklin Central High School where he excelled at football and was team captain. Mike's father was the owner operator of a small block masonry company and Mike spent his summers learning the business from him. Instead of going on to play college football, Mike decided to work for his dad full time and continued to pursue football in the form of coaching 5th and 6th graders. Mike spent ten years coaching the sport he loved.
Working full time with his dad gave Mike the opportunity to become proficient in blue print reading and helped instill management skills. He gained an in-depth understanding of building trades and foundation issues in general. Shortly after joining his dad, he was running his own crew.
In 2014 Mike decided to join forces with his brother-in-law, Adam Swain, and the rest of the SwainCo team. Mike not only brought his vast knowledge of the building trades to SwainCo, but also his amazing management and leadership skills. Since joining SwainCo, Mike has become highly proficient in the waterproofing industry and has completed many crawl space, basement, and foundation installations across Indiana. Mike holds multiple certifications, including several from The Restoration Science Academy. Mike is a strong believer in hard work and treating people the way you would want to be treated. These are core values that were instilled to Mike from years of working alongside his father, and now working with his brother-in-law. These values, along with Mike's hard work and dedication, have led him to the General Manager position at SwainCo.
Mike and his wife, Amanda, are highly involved in their community. Mike serves on the Flashes Football Foundation and his wife serves on the Franklin Township Education Foundation. They have 3 amazing daughters who keep them very busy with school activities and travel softball.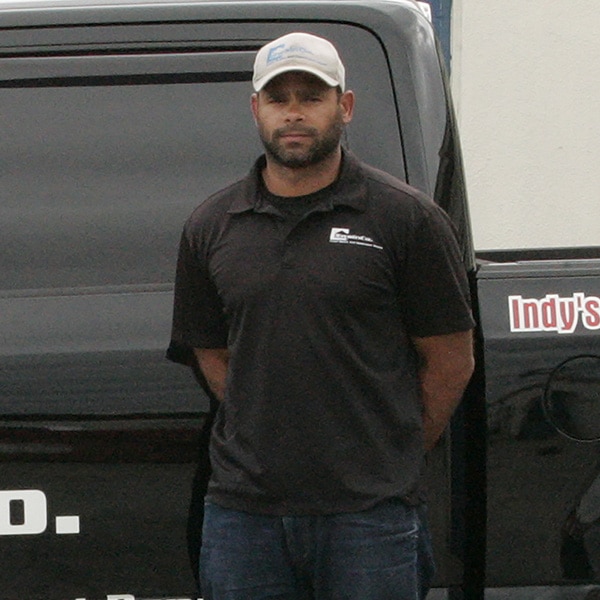 Sponsorships/Donations
SwainCo. Crawl Space and Basement Repair also understands the importance of giving back and helping our local community any chance we can. SwainCo. is a proud yearly sponsor of the Greenwood Little League, Greenwood Bantam Football Leagues, Greenwood Community School Sports, Greenwood High School Journalism Program and Franklin Central High School Sports Program. SwainCo. also contributes and supports our local Greenwood Education Foundation. For nearly a decade, SwainCo. has been a major contributor and sponsor to the Salvation Army RadioThon and a title sponsor in 2021. We are proud and honored to sponsor programs such as these and understand how blessed we are as a company to be able to do these things.